There are two ways to connect to our cloud services.
Setting up a Network Drive
Using our Cloud Interface
Setting Network Drive create same environment as using your own Windows. It is very simple, just copy & paste your files from your local computer to your Network Drive.

Please follow the 8 simple ways to connect to your Network Location.

1) Right click on Computer and choose Add a network location.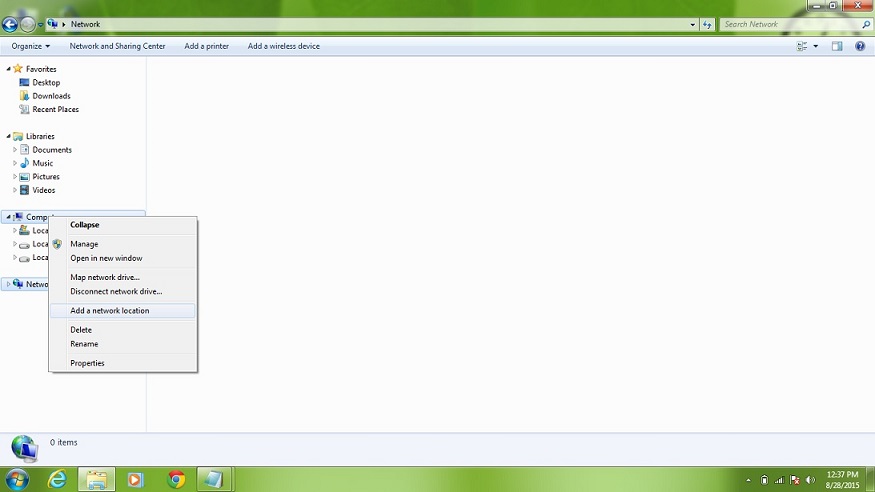 2) Welcome to the Add Network Location Wizard, select Next.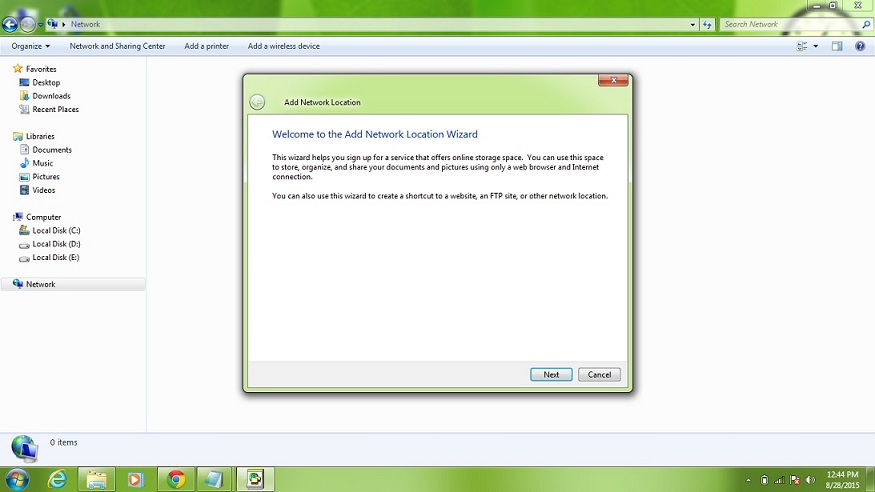 3) Choose a custom network location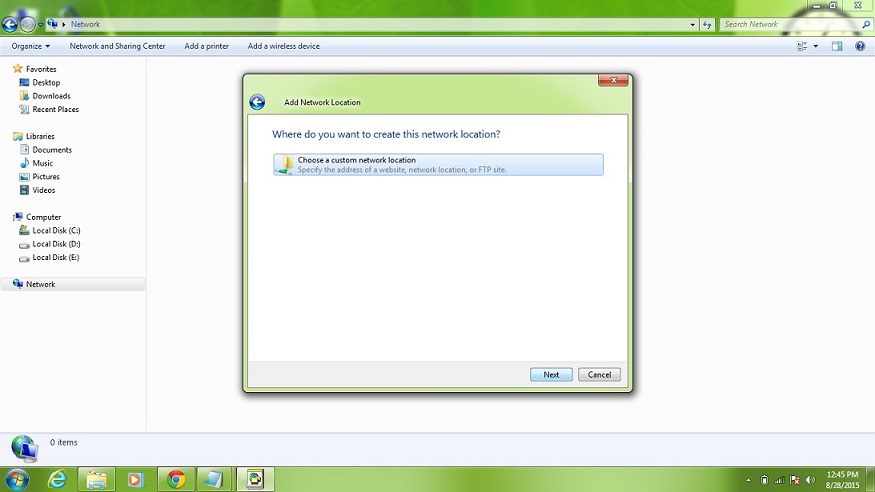 4) Mention your Domain start with ftp://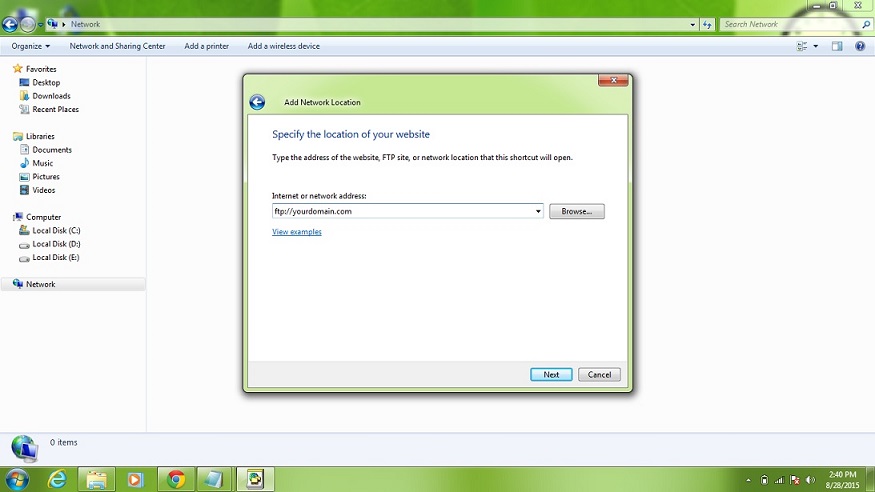 5) Mention your User Name and uncheck Log on anonymously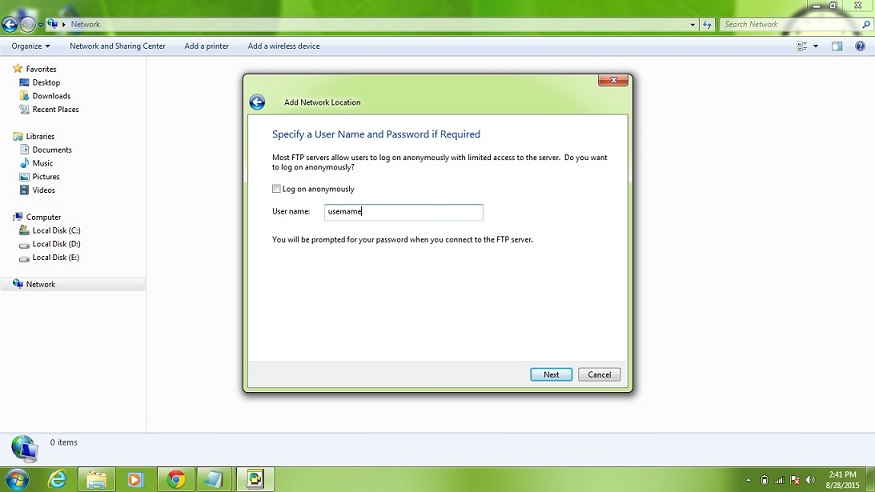 6) Type the name of your folder on your computer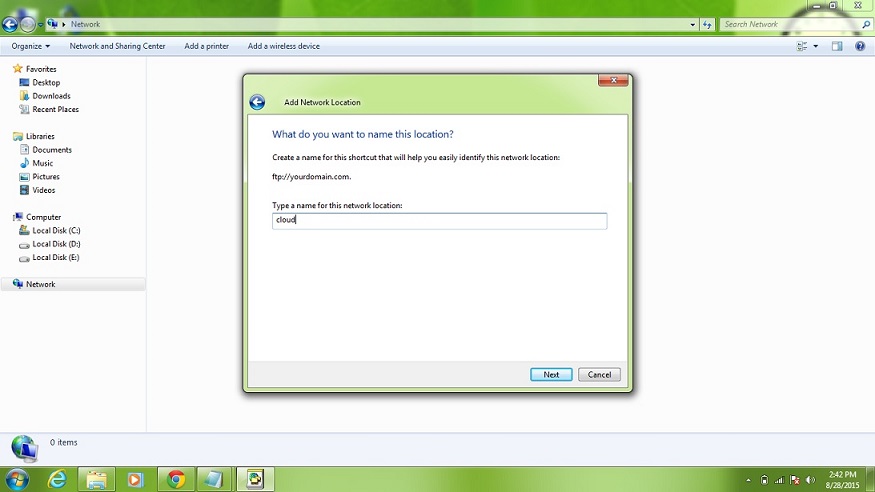 7) Network Location successfully complete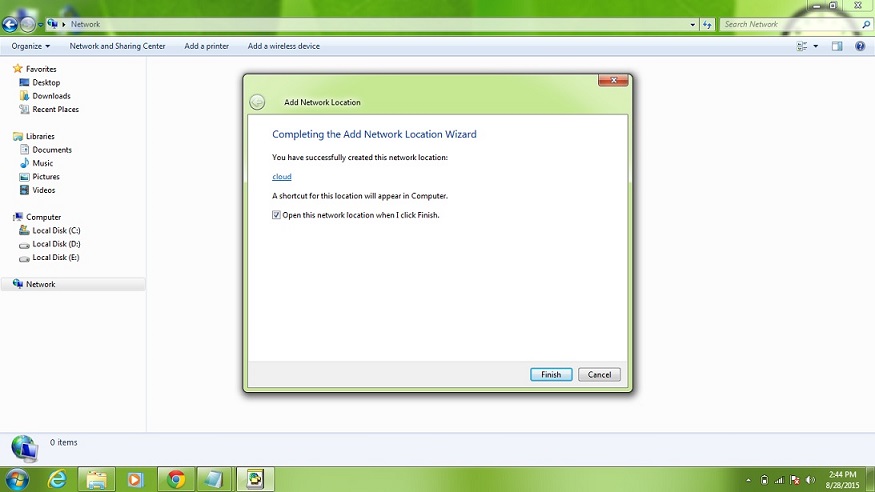 8) You will see Network Location Cloud on left side menu, under Computer heading